With the world of commerce witnessing major shifts due to the global COVID-19 pandemic and the rise of businesses managing operations remotely, investing in secure and capable cloud infrastructure has proven to be more important than ever in light of a new age of commerce and connectivity where operations have transitioned to become decentralized in order to allow optimal workflow between teams working across different locations.
With that said, new challenges arise, chief among them being security, cost efficiency, and reliability.
Enter SAP Business One, the leading cloud-hosted ERP solution which makes the transition easier, secure, and more efficient.
An all-in-one cloud-hosted ERP solution for businesses
SAP Business One provides a cost-effective solution to enhance the productivity and management of businesses making the switch to the cloud through a roster of integrated and add-on applications. These enable businesses of all sizes and categories to work confidently in a robust, reliable, and secure environment, which utilizes the power of the cloud to provide an optimized and fast platform with advanced technologies that streamline key processes.
By accessing SAP Business One from the cloud, businesses can deploy the platform throughout organizations across devices instantly to accelerate a return on investment by leveraging the benefits of an integrated approach to remote business management, in addition to reducing downtime due to technical difficulties, along with freeing IT departments from time-consuming tasks such as maintaining servers, backups, and having to constantly manage and upgrade infrastructure requirements.
Dedicated hosting & SAP implementation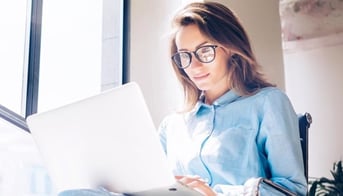 SAP Business One allows businesses to take advantage of reliable Microsoft Azure cloud hosting that ensures complete uptime, as well as through on-premise hardware deployment, along with access to the full roster of Microsoft Office 365 applications. This enables establishments regardless of their size to take their work to the next level and manage business wherever they go.
By utilizing SAP Business One Cloud, companies can step into the future of enterprise planning and management by accessing the information they need through Citrix RDP, Web Apps, and mobile applications.
Overall, making the jump to the cloud not only improves workflow but enables establishments to work the way they want, when they want, without having to put resources towards developing and upgrading their own in-house solutions.